Pay Bills
Online
Two free and reliable services to help you conveniently pay bills.
Magnifi Financial offers several easy options to pay your bills through your Digital Banking account on any device, including the Mobile App! You'll be able to schedule your bills and do one-time payments quickly and easily so you can get back to the more important things in your life.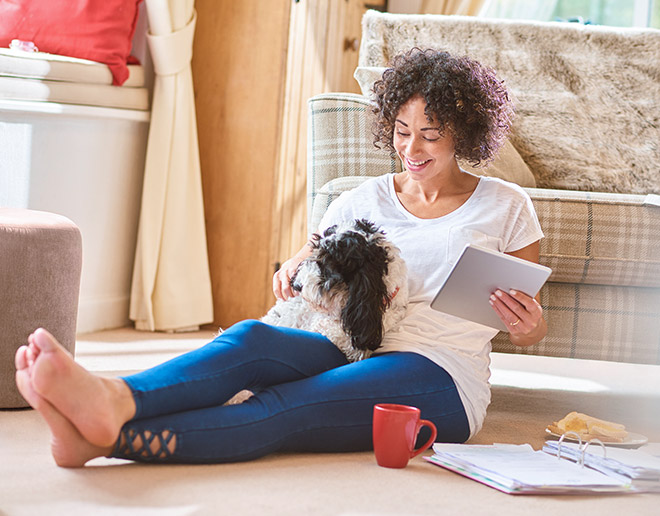 Compare Your Bill Pay Options


Bill Pay
Manage all your bills with ACH payments or paper checks sent by Magnifi Financial
Pay bills with your Magnifi Financial checking or savings account
Schedule recurring or single payments
Payments may take up to 1-7 days to process
Biller Direct
Pay bills faster with your Magnifi Financial debit or credit card
Easily stay on top of your payments by viewing a calendar of your bills and receiving alerts for upcoming bills due
Track all of your bills including subscriptions
Pay bills right away or schedule them to be paid in the future
Bill payees are always being added to the list
Payees
To add a new payee, click on "Add Payee"
Enter information for every item with a red asterisk (*). Depending on the payee type, these requirements may vary
Click "Save" to save the new payee to your account
Before deleting a payee, make sure there are no recurring payments to the payee. If there are, you must edit the recurring payment series by cancelling it. After successfully cancelling the recurring payment, you can follow these instructions to delete the payee.
Click on "Options" then "Delete a Payee"
Remove a payee from your account by clicking the "Delete" button next to the payee you wish to remove
You can edit a current payee if their information has changed, such as an address or phone number.
Click on the "kabob" menu on the payee you wish to edit (the three vertical dots next to the name of the payee)
Then click on "Edit Payee"
Make the edits you wish to change, then click on "Save"
Authentication
Syncing means that your bill information wasn't readily available. Your bill should update within 24 hours.
If your bill is taking longer than 24 hours to sync select the "let us know" option on the syncing notification. This lets us know we need to investigate further.
Bills
Go to "add a bill", search for the provider you wish to add in the search box, select the provider, enter your login credentials and select "verify".
Your provider has posted additional charges to your account or a new statement has posted to your account. Our system is collecting the new balance due and the new due date that your provider is now displaying on your account.
Of course! We will never pay a bill unless you tell us to pay it. If you add your providers, but never schedule a payment, you will only receive updates on your bills.
Be sure you have bill notifications turned on so you receive email and/or SMS updates for your bills.
Payments

Join the Magnifi Family!
At Magnifi, you're not just a member-owner of an award-winning credit union, you become part of the Magnifi family and receive all the benefits and perks you need to succeed financially.
Am I Eligible?
Become a Member